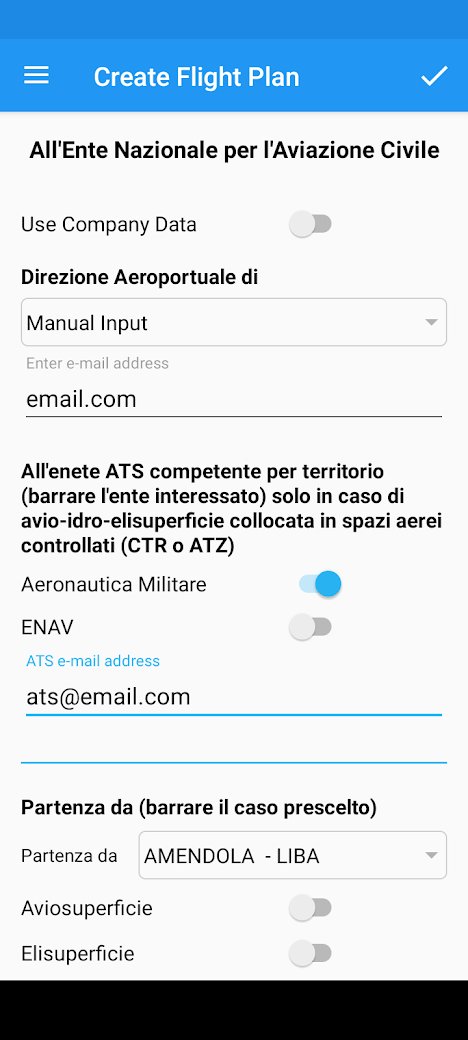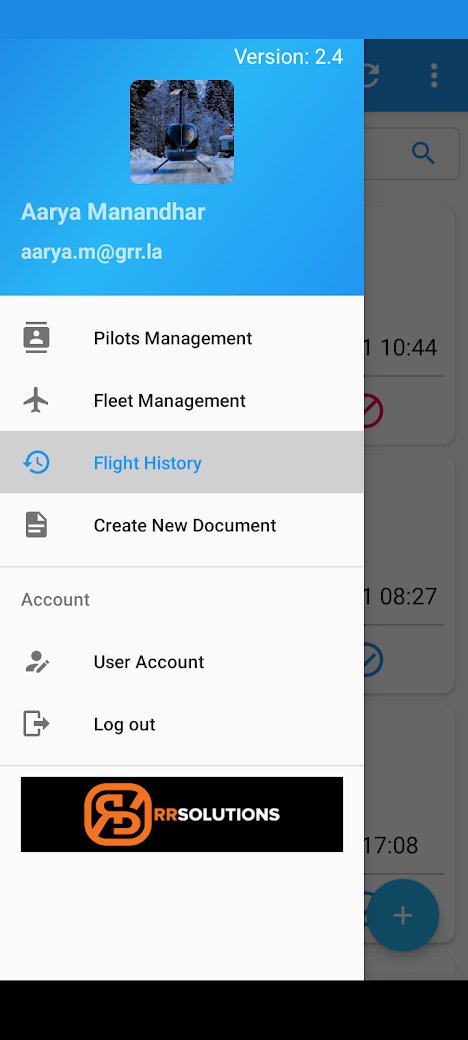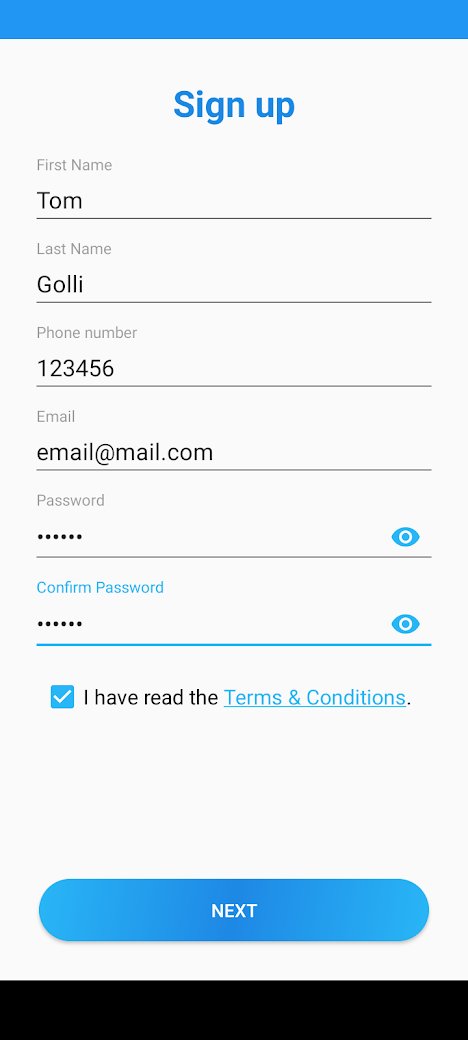 Avio-Idro-Elisuperficie-Occasionale
"Avio-Idro-Elisuperficie-Occasionale" for helicopter landings outside registered landing places
Main functions:
Automatic digital creation of the "Avio-Idro-Elisuperficie-Occasionale" flight report
Sending of the flight report to the authorities by Pec via the mobile app
E-mail addresses of the authorities stored in alphabetical order
Map picker for easy storage of coordinates

 

Reuse of existing reports with simple adjustment of the flight date
Project Details
Aviation/helicopter flights
iOS, Android, GPS, Maps, Angular
"Avio-Idro-Elisuperficie-Occasionale" is the app for helicopter pilots who repeatedly make landings outside registered airports. With the app, the documentation is created via the mobile phone with a few clicks, the exact coordinates are selected based on the map and sent to the necessary authorities via Pec. A quick revocation of the notification is possible should the flight be cancelled. The app can be used by several pilots. Once pilots and helicopters have been entered, the data can be retrieved as needed for the creation of documents. The e-mail addresses of the various authorities (sorted by region) are already pre-installed.
Pilots especially appreciate the possibility to adapt and reuse existing flight messages and to quickly delete cancelled flights.