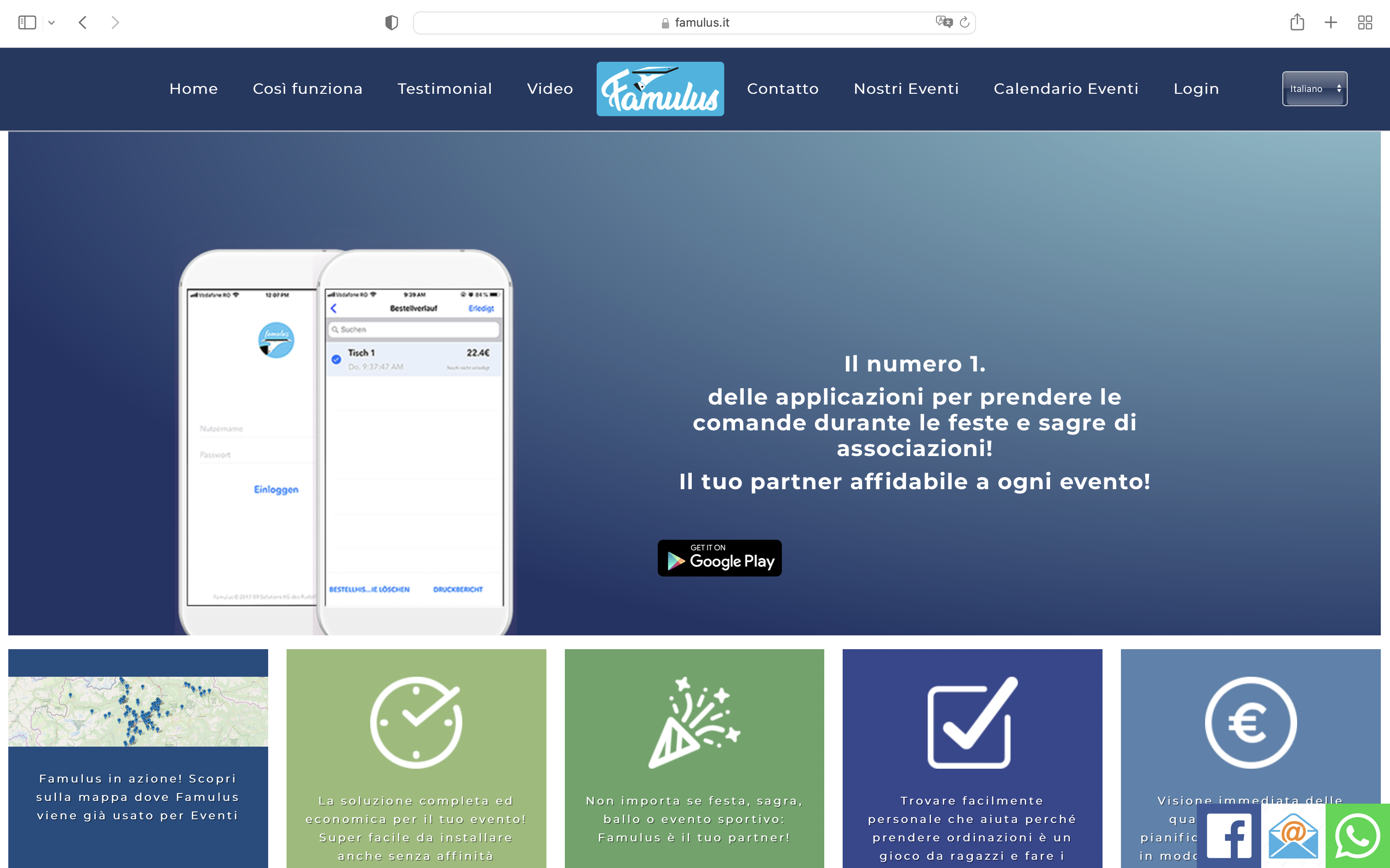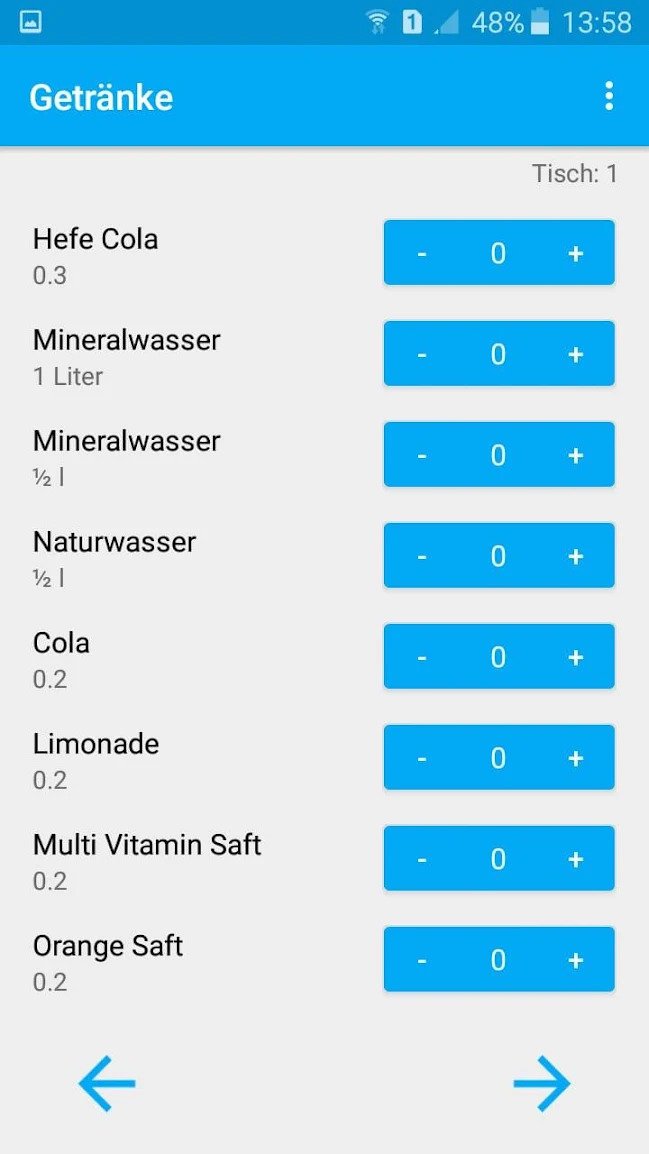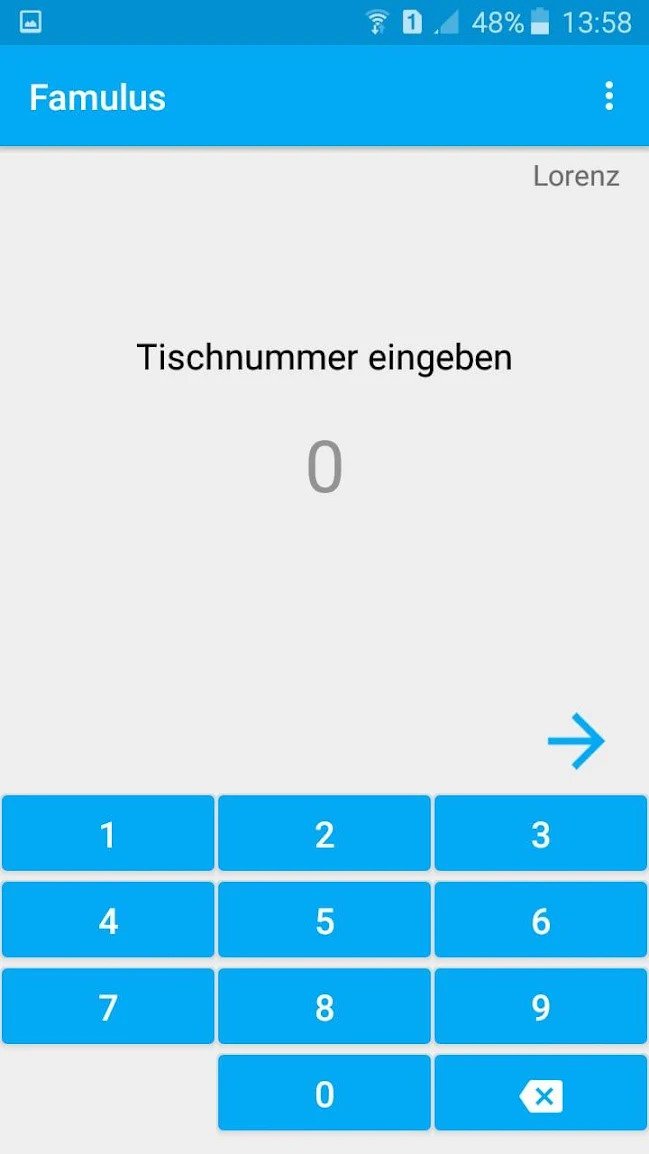 Ordering system at events
Key contents
Ordering system for optimal bar operation at events
More turnover through better and faster order processing
Precise control of sales quantities, immediate invoicing
Simple installation – no technician required
Remaining money calculator – simple and intuitive work for everyione
No internet necessary
Project Details
Event sector – gastronomy – trade fairs
Android Native – Angular JS
Famulus has been in use throughout South Tyrol (and also in North Tyrol) at festivals, fairs, balls and sporting events since 2014. Famulus is affordable for every association, super easy to install and within 10 minutes anyone can work with it. 
In South Tyrol and the neighbouring provinces, festivals and events are not only part of the tradition, they also offer the opportunity to improve the club's finances. In order to finally get away from paper and pens and not have to resort to complicated catering systems, we have programmed Famulus: a simple and intuitive ordering system for club festivals. 
Famulus works on every festival site, it only needs electricity. Printers, mobile phones, wifi routers and cables can be borrowed, but you can also use your own devices such as mobile phones. Installation at the festival site is simple and does not require a technician.
Via the portal www.famulus.app, clubs can register under Login and receive a cost estimate for the planned festival and the required hardware and software. The equipment is reserved, the price list and all other settings are stored and App is thus already preset. If there are any changes during the party, the product list can be adjusted independently at any time. 
Through the main device, an additional tablet, the data of all recording devices is collected centrally for even easier accounting at the end of the festival. Products can also be blocked in terms of quantity, or sold-out products can be blocked.