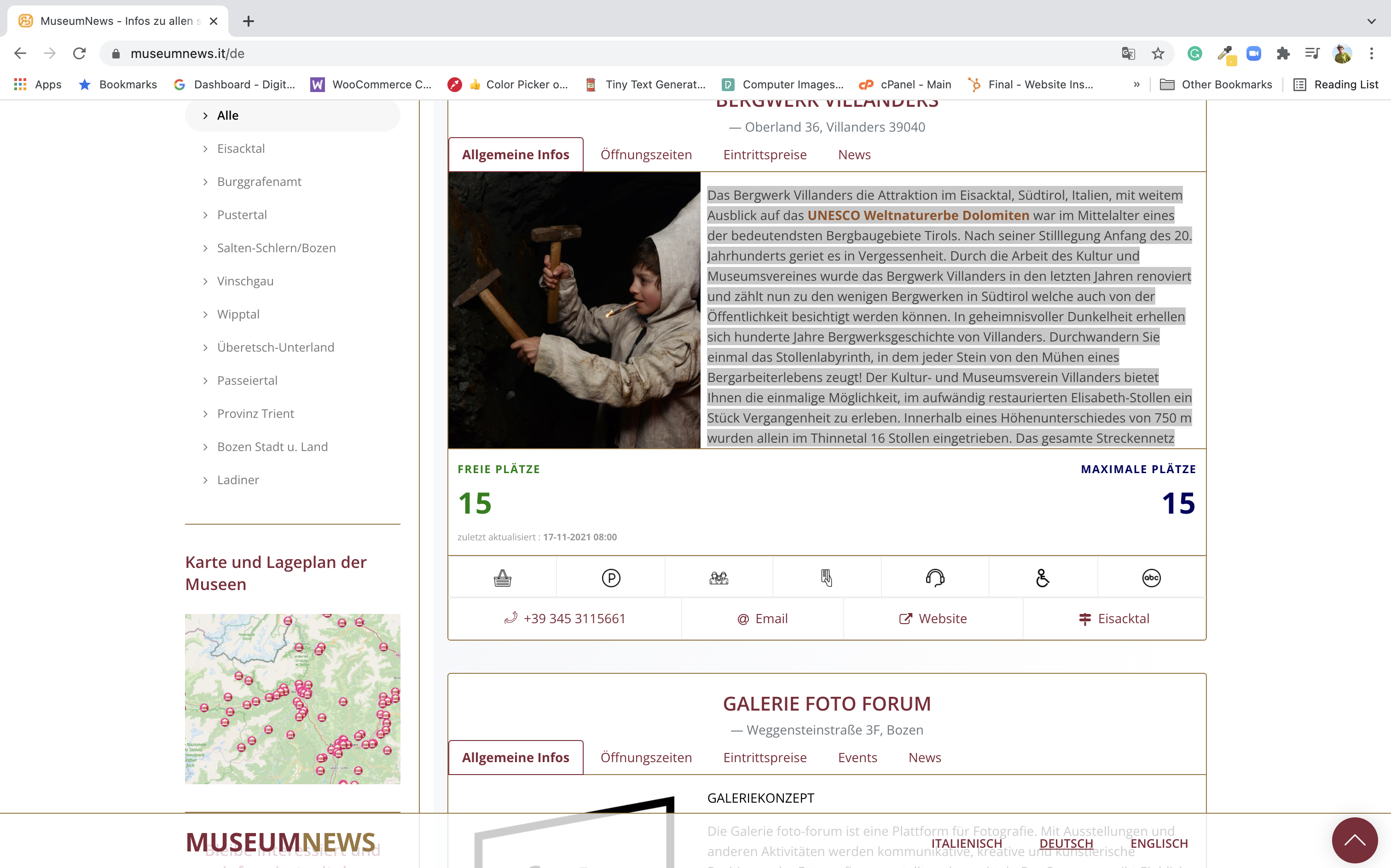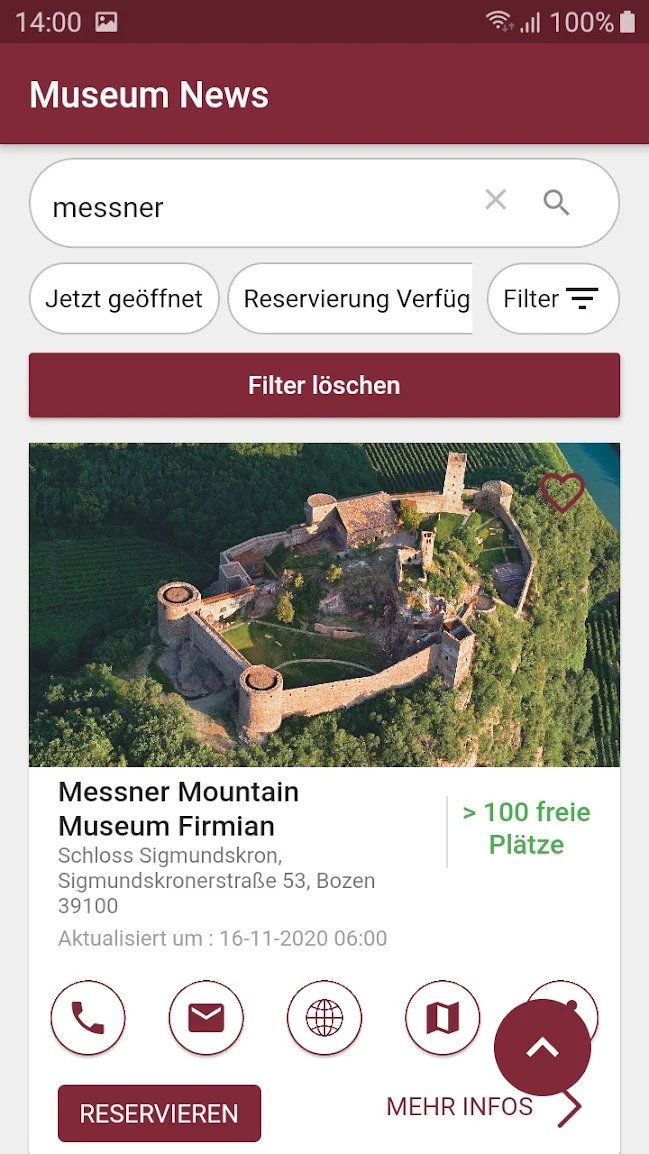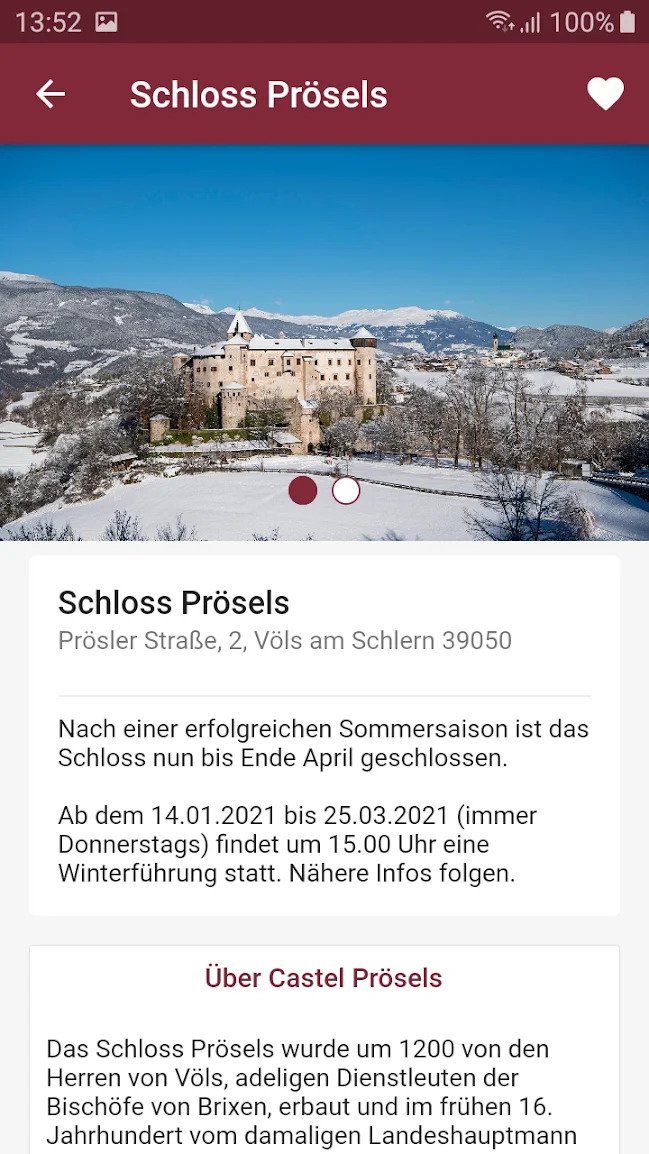 MuseumNews – Portal and App for the display of cultural offers
Main content:
Display the latest information on web and app
channelling streams of visitors – displaying free spaces in real time
Real-time communication with customers – Push messages

 

Reservation tool
easy data entry and adjustment

 

visible web presence for small structures

 

Widget for easy implementation of the information on other websites
The MuseumNews portal offers cultural institutions more visibility on an attractive website. Information can be easily and quickly added by the museums themselves using an Android and iOS app and/or web. Thanks to the widget, the information displayed can also be made available to other portals with the advantage that adjustments are only entered once and are adopted by all in real time. 
MuseumNews includes a flexible booking portal for guided tours, workshops and other events. 
In the event of a very large influx of visitors, the free spaces can be displayed in real time in order to better channel the flow of people.
By storing their location by means of coordinates, visitors can immediately locate surrounding attractions on the app. They immediately get all the information they want without having to browse through numerous sub-pages.
The "push messages" enable museums to stay in touch with their guests and to promote new exhibitions, workshops and events at any time.