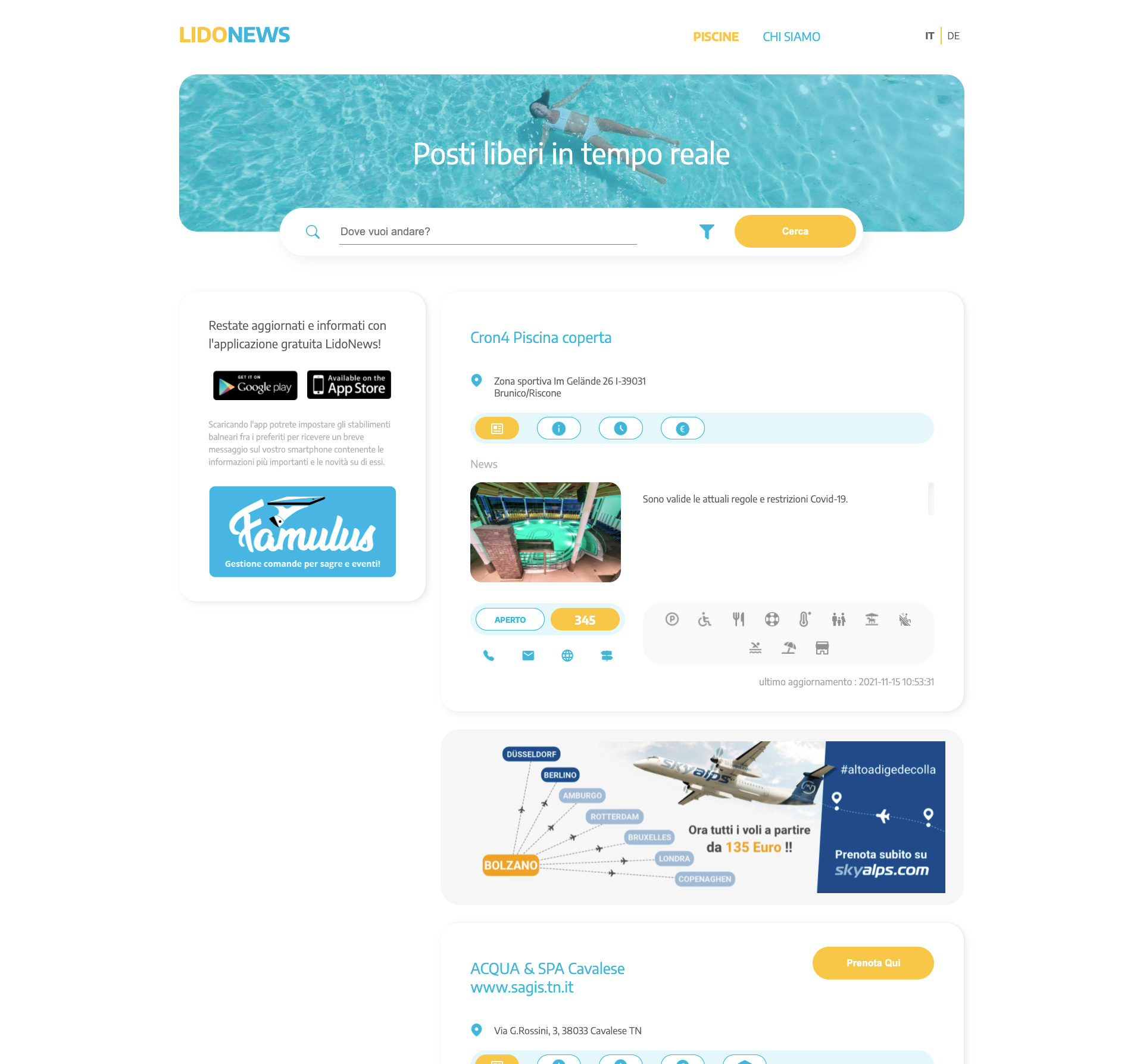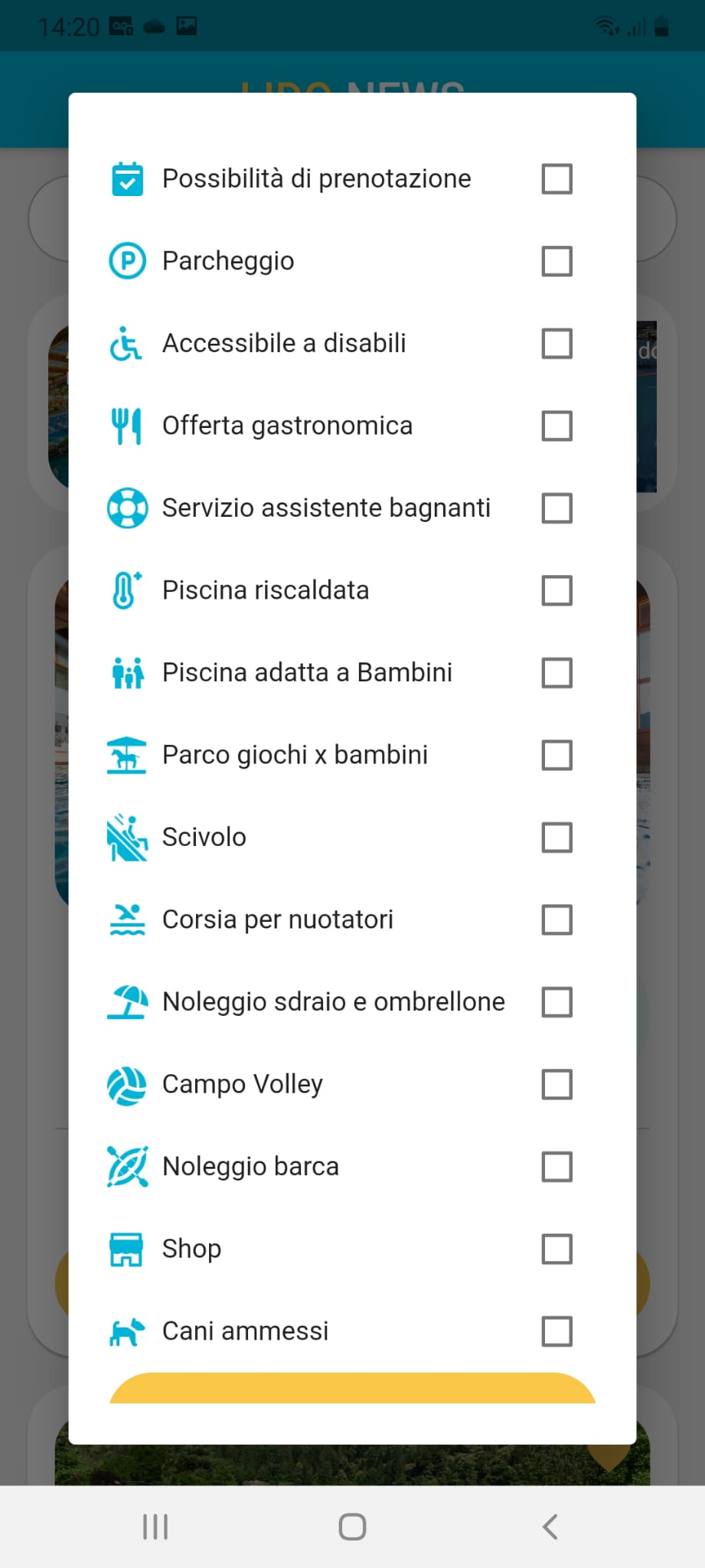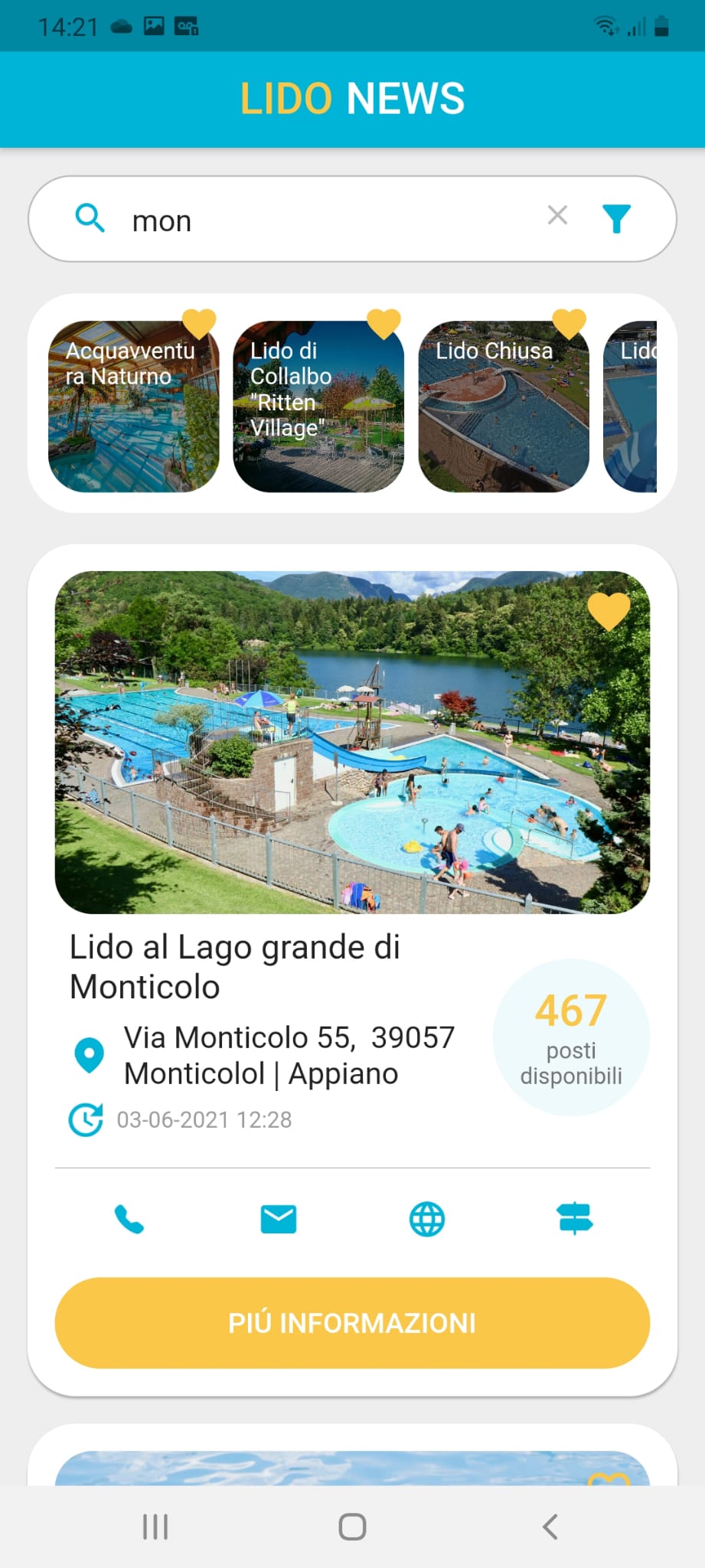 Display of information in real time on web and app
Main functions:
Display of free seats in swimming pool in real time on web and app.
Better channeling of visitor flows
Real-time communication with customers
reservation tool
Portal for all swimming structures in South Tyrol
easy data entry and adaptation
Web presence for small structures with no own website
Widget for easy implementation of information on other websites
LidoNews is a website where all information communicated by swimming pool operators can be easily entered via app or web access.
With the RR Counter app, all information that appears on LidoNews can be easily entered using a smartphone (Android and iOS). The counting app simplifies the collection of current visitors and thus always shows the free spaces on the portal and the end customer app. Alternatively, the data from digital turnstiles can be automatically transferred via an interface. With LidoNews, we have created a portal that also gives more visibility to the many small outdoor pools that are only open in summer. For those who prefer to work on a PC, data can be entered via the web solution "Lideum".
The LidoNews app for end customers offers operators the possibility to communicate with customers with "real-time push messages". End customers can download the app for free.